Don't choose, get it all
The New Fri-Jado Hot Multi Deck Display
The new Fri-Jado Hot Multi Deck Display
Why choose if you can have it all?
Selecting the best hot display cabinet for packaged grab-and-go food can be a difficult job. Are you looking for new technology keeping your products hot & delicious for longer? Or should your food cabinet save energy (costs) and offer easy operation to your staff?  And what do you find more important; a great design merchandiser that will help you boost impulse purchases or a unit blending in with your new store concept? Now you can stop making choices. Because with Fri-Jado's new MDD Hot self-serve display, you can have it all!
Impulse sales booster
1. The MDD helps you grow your hot food-to-go sales
Ultra-thin shelves; unobstructed view of the products
LED shelf lighting puts your food in the spotlights
Looking for the best view of your food? Then you may also be interested in Fri-Jado's MCC range of hot and cold Modular Convenience Counters.
Great taste, less waste: please your customers!
2. The MDD extends food shelf life
Patented Hot Blanket Technology: The No. 1 technology extending food shelf life
Hot air recirculation & conduction per shelf fully cocoons your products
Keeps your fresh food safe, hot & delicious for longer while minimizing waste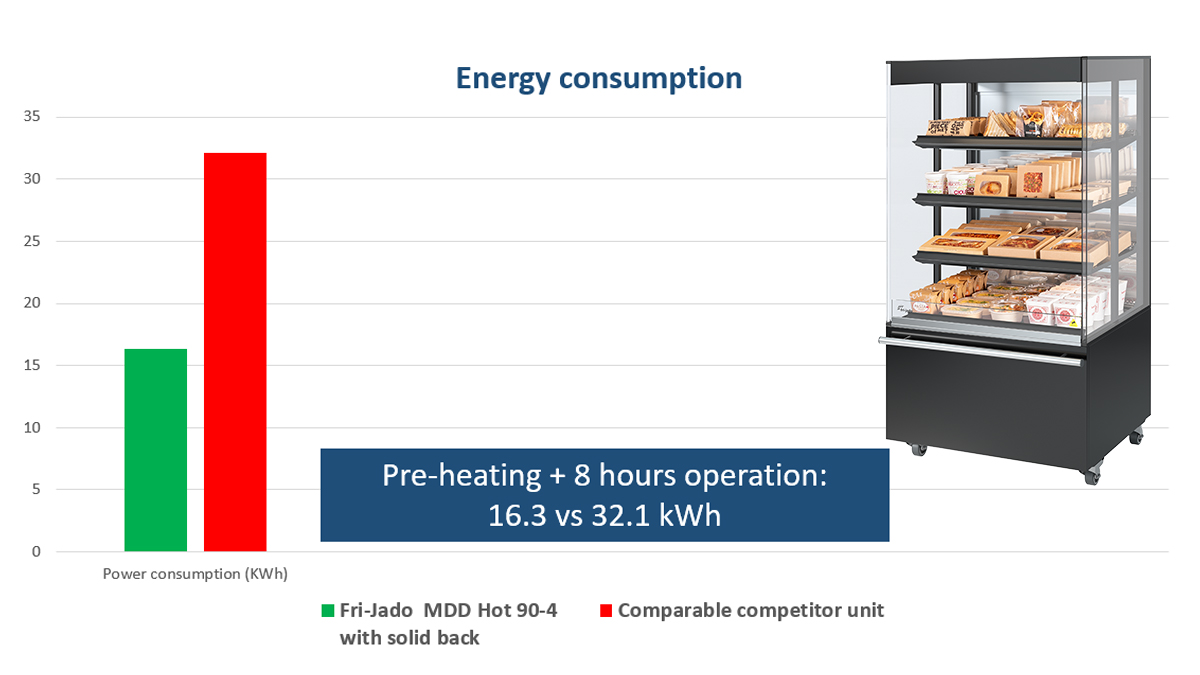 Lower energy bill
3. The MDD saves up to 50% on energy consumption
Energy efficient combination of hot air recirculation and conduction
Guided hot air does not leak out
Double pane glass on both sides; optimal insulation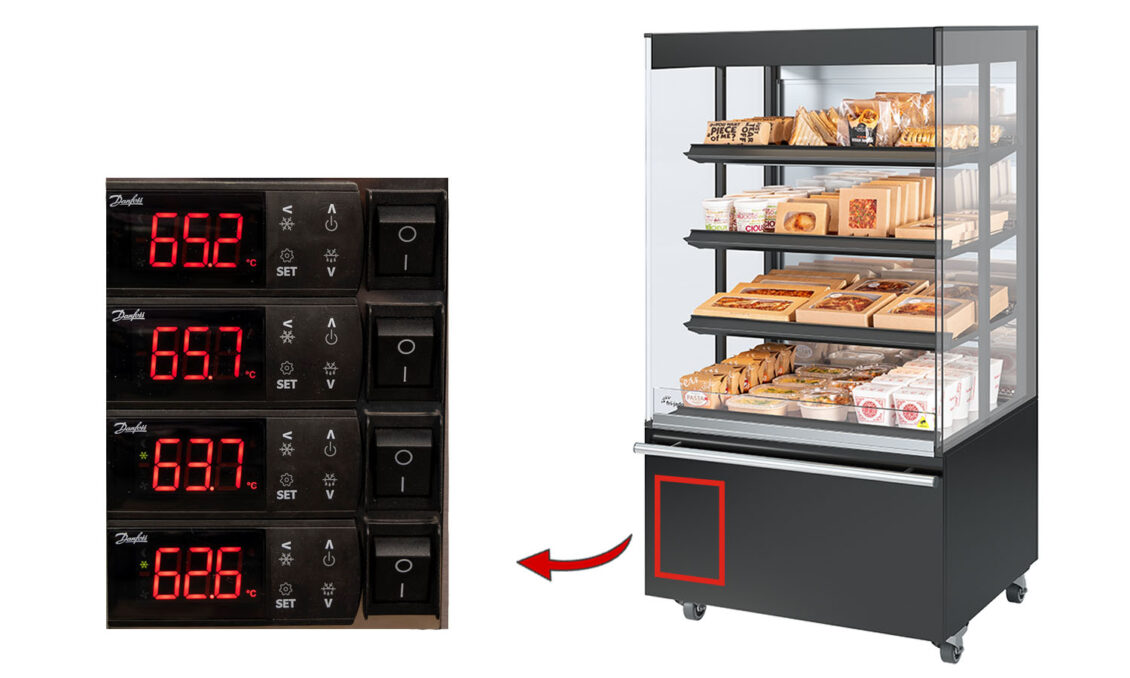 Maximum flexibility
4. The MDD easily adapts to changing food trends
Multi Temp model for individual shelf temperature settings
Ability to finetune shelf conditions to different food groups
Ready for changing time-of-day & future food offers
"READY FOR CHANGES IN FOOD TRENDS AND TIME-OF-DAY OFFERS"
More revenue from your retail space
5. The MDD offers maximum presentation capacity per square meter
Transparent design, making it all about the attraction of the food
Maximized shelf space increases presentation capacity
Up to 5 levels in a small footprint
Uncomplicated use by your staff
6. The MDD keeps it simple
Turn on the unit, that's all
Super fast heating up under 30 minutes
Pass-through model available for quick & easy backloading
Staff can keep their focus on the customer
Easy store integration
7. The MDD blends in anywhere
Neutral square and transparent design
Suitable for stand-alone or in-line placement
Solid back model for placement against a wall
Pass-through model for easy backloading
Available in three widths (60-90-120 cm) and two heights (4 or 5 levels)
Standard on castors for easy moving